No room for children in flat sales war zone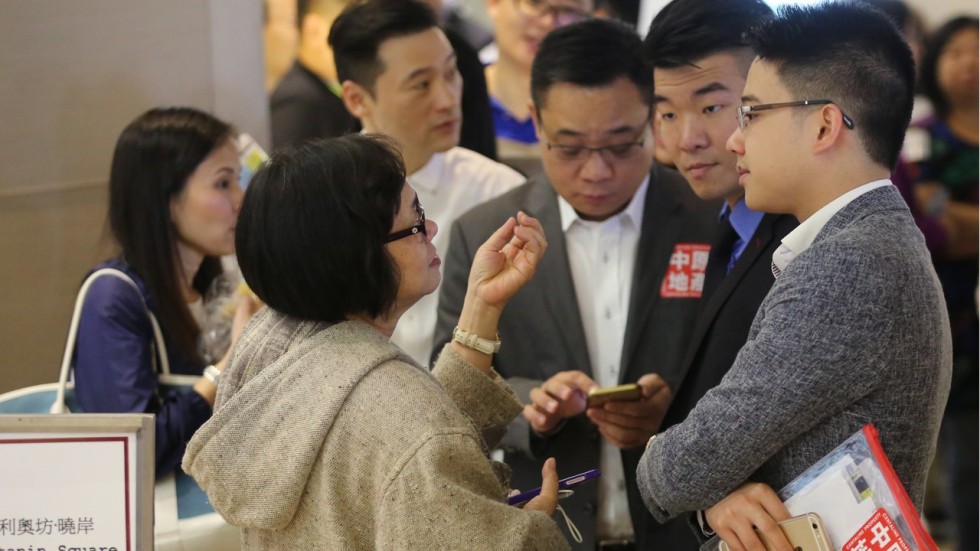 If you were at IFC in Central last week, you might have witnessed about a dozen young men brawling on a platform floor.
No, it wasn't a film shoot. The young combatants were real estate agents, and the occasion was the sale of new flats at Henderson Land's Cetus Square Mile in Tai Kok Tsui.
Henderson Land goes unconventional in search for development sites
The agents were fighting over clients trying to inspect display units at the luxury mall. It's surprising that no one was arrested.
This is what it's like trying to buy new flats in Hong Kong – going into a war zone. You might want to think twice before taking along your children.
The fights – there were reportedly two over three days – were among the top trending topics online, and the video clips were widely shared. Netizens were divided: some felt sorry for the agents, many of them interns with no fixed income.
Others thought they were just the lowest of a low profession, with no morals or professional standards.
While the brawls may be a tad extreme, verbal assaults and heated arguments among agents are not unusual at such sales events. When you have a dozen agents chasing a single buyer or family, you have many frustrated and angry young men.
Home sales show no sign of cooling as Solaria gets robust response
As a potential buyer, you are trying to make what is likely to be the most important economic decision of your life, and you are surrounded by agents whose sole goal is to pressure you to ink the deal.
Real estate companies claim they have supervisors on site to monitor agents. Developers say they have heavy security to keep order. Yet, it's hard not to think they actually prefer the chaos and rushed sales, to make it look like everything is selling and so put extra pressure on would-be buyers to commit.
Property agencies such as Centaline and Midland, two of the city's largest, have been raking in record commission revenue.
Developers have been willing to pay higher commissions of 3 to 3.5 per cent. As a result, the major agencies have shifted their focus to the primary market for new flats.
But the real money goes to the big boys, leaving the lowly agents fighting over crumbs. Most buyers put up with the chaos because they don't pay commissions and they expect a profitable investment.
And so there is no pressure on regulators to act, or even for police to show up.
You are signed up. We think you'd also like