Now closed: American Restaurant, a Hong Kong fixture for 68 years that's served its last Peking duck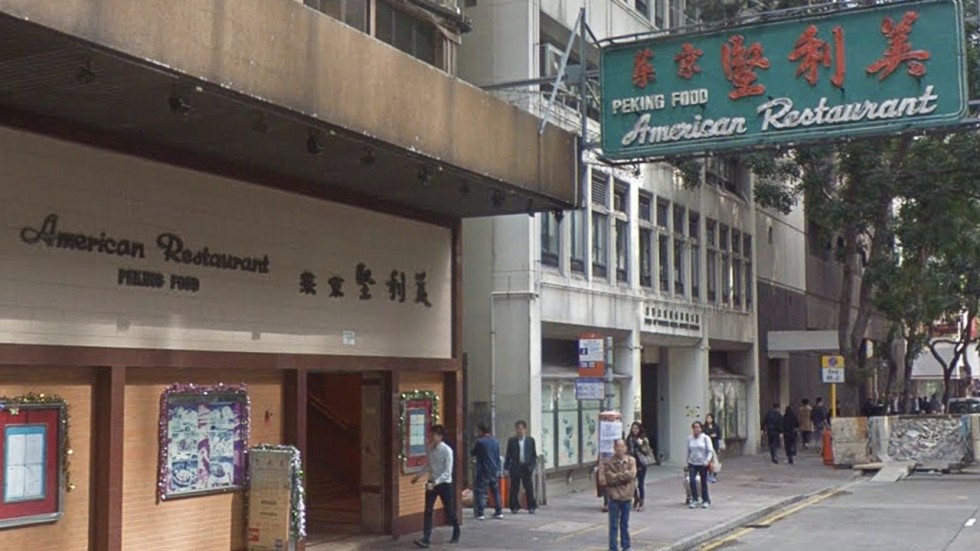 American Restaurant, a Hong Kong institution for more than half a century, has closed. Hoardings went up a few months ago for "renovations", a telltale sign that it might not reopen, and now there is signage that another restaurant is replacing it.
It was a go-to place for big groups of diners, mostly expatriates keen to indulge in large plates of food washed down with bottles of Tsingtao beer. The waiters, who looked jaded and would have been in their sixties, were accustomed to inebriated and boisterous guests and to taking orders in English for the restaurant's northern Chinese fare.
Among the American Restaurant's most memorable dishes were the Peking duck – which arrived at your table already sliced and accompanied by the giant steamed pancakes in which to wrap the meat. The duck was on the oily side, but as the health-conscious didn't walk into this place it didn't matter. The minced duck meat was served in a stir-fry wrapped in large cabbage leaves.
Another was the Mongolian beef pockets, in which dry, shredded (and oily) beef was stuffed into hollow sesame pockets. The beef had a simmering spiciness that slowly fired up the taste buds the more you ate. It was so spicy, and yet so addictive.
Social media posts about American Restaurant
Peking Duck 2.0 #hongkongfood #foodie #travelforfood #explorehongkong #wanderer #americanrestauranthongkong #dontletthenamefoolyou
A post shared by Michelle Juaneza (@_unicorn.sprinkles) on May 14, 2017 at 8:08pm PDT
くらげ、なまこ、海老、イカ、香菜の和え物、、、マスタードとお酢のソースでうまかった!#americanrestauranthongkong #jellyfishappetizer #seafood #海蜇#海参#香港
A post shared by 요시코よしこ RP ZE:A BTS JYJ (@yocchanhk) on Feb 20, 2016 at 2:29am PST
The most dramatic dish had to be the sizzling Sichuan prawns. When it arrived at the table, the waiter would pour the sauce on top, causing a giant waft of cough-inducing steam. Diners held their napkins over their faces and chests to protect their respiratory tracts and clothes from the sweet and sour sauce flying off the iron-hot platter.
Once the sizzling died down, the prawns tasted fantastic – large and crunchy, and with a pronounced garlic taste.
Even when credit cards became popular, the restaurant didn't accept them, so diners had to bring wads of cash to pay the bill at the end of the evening; some had to run to the nearest ATM, which was blocks away.
American Restaurant was often recommended in tourist guides to Hong Kong and travel features about the city, and a visit by Prince Andrew, Duke of York when his Royal Navy ship was on a port visit in the 1980s may have garnered it some extra publicity.
The restaurant was founded in 1950 by Chung Shu-luen, who apparently enjoyed sitting at a table in the corner observing the hustle and bustle of the place. American Restaurant's original location was in Wan Chai Road, near where the Cathay Theatre used to stand. Chung called it American Peking because of the American naval presence, and in Chinese it was called "Mee Lei King", which sounds a bit like "American".
When the building the restaurant was in was scheduled for demolition, Chung moved it to the western end of Lockhart Road, where it remained until its closure.
The two-storey establishment, with its kitsch decor, never changed much even as the rest of Wan Chai did, which is probably why American Restaurant eventually had to go, after 68 years.
It will be sorely missed.
You are signed up. We think you'd also like