Transparency crucial as MTR irons out kinks of mainland rail link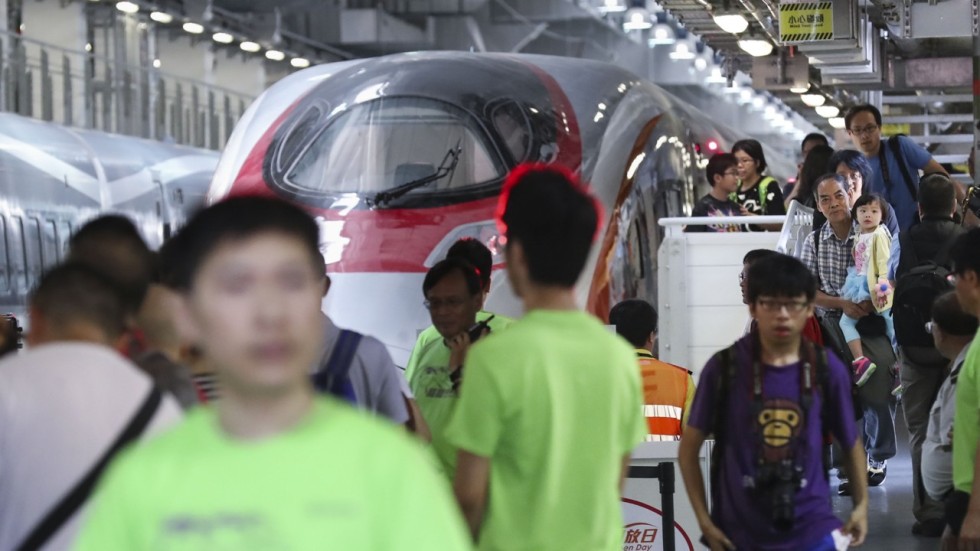 Two events last week publicly underscored the pressure mounting on the MTR Corporation over completion and safety of the HK$84.4 billion express rail link to the mainland. The first was chairman Frederick Ma Si-hang's uncharacteristic dismissal of media interest in more details of irregularities during the trials of the train and track, including a derailment. The second was Chief Executive Carrie Lam Cheng Yuet-ngor's sympathetic and supportive defence of her former ministerial colleague over his controversial remarks.
Contractor cut corners on Hong Kong's US$11 billion rail link, MTR confirms
Lam said they could have reflected Ma's anxiety over wanting the MTR to perform well during the trials. She said he had not meant to give the impression there was no need to monitor the MTR or for the corporation to provide information.
"Maybe, like what he said, it was a hot day," she added.
Ma told reporters it would be meaningless to give them more information because they were not technicians and would only ask more questions. "If we tell you it is OK, there is no need to worry," he said.
It has since emerged from an independent investigation of the derailment on a maintenance track at Shek Kong in April that the failure was due to errors by a consultant in calculating forces sustainable by the curved section of track.
Four wheels on the last carriage shifted out of position. It was deemed to be a site-specific issue unique to the track and therefore seemed to be nothing serious.
Design firm Ove Arup at fault over derailment, says MTR report
With time before the scheduled launch of the new train in September running out, the pressure on Ma and his MTR colleagues to meet public expectations of safety and maintain sound internal morale is building. This provides ample reason to be protective of staff working hard to meet goals, if not for the inappropriate way he expressed himself.
The issue now is how to tackle such pressures in a narrowing time frame. Transparency is key to high expectations and confidence in Ma and the MTR staff to do the job well. It is encouraging to hear Ma acknowledge it was unfortunate if his remarks may have created a wrong impression and reaffirm a commitment to quality and transparency, and reassuring to hear Lam pledge to work closely with the rail operator in this regard to maintain confidence.
You are signed up. We think you'd also like