As Rugby World Cup seas part for Hong Kong amid qualifying carnage, here's who remain in the way of Leigh Jones' men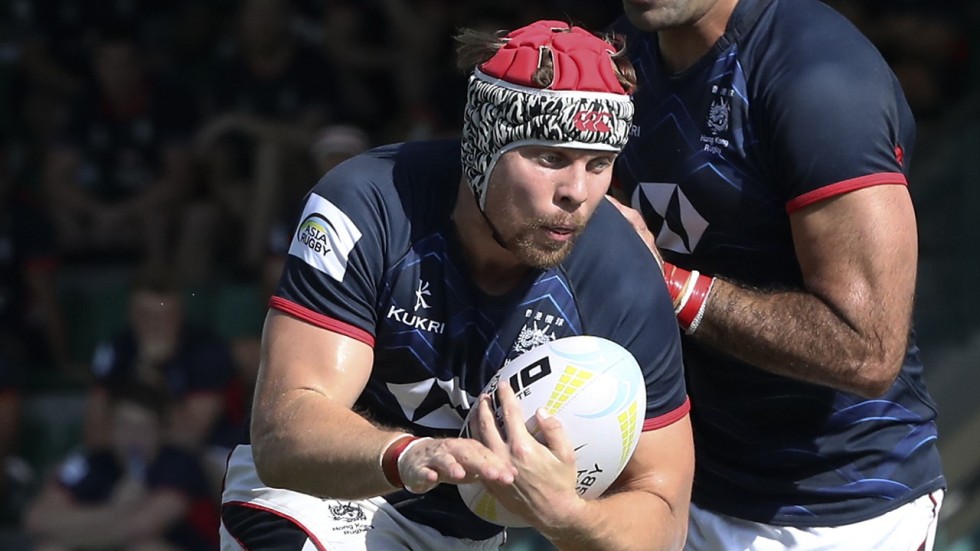 If qualifying for the 2019 Rugby World Cup keeps going the way it is, Hong Kong might do Steven Bradbury proud yet.
For those not familiar with the Australian national hero, Bradbury won Winter Olympics gold after the four skaters in front of him wiped each other out, allowing him to coast over the line.
Qualifying for the first Rugby World Cup in Asia has been every bit as chaotic as that 1,000m speedskating race in Salt Lake City in 2002 and Hong Kong could well be the beneficiaries as they chase the final World Cup spot.
To say Hong Kong are as far off the pace as Bradbury in that race would be doing them a disservice, but Leigh Jones' men were always going to need some luck to claim the single ticket to Japan in November's repechage and things are on track to see them get it.
Steven Bradbury wins gold
Not to take away from Hong Kong's dominant Asia Rugby Championship campaign, but it is what has happened elsewhere that shapes as more crucial to their chances of making it to Japan next year.
While Hong Kong have been winning their way out of Asia and into a home and away series with the Cook Islands this month, Romania, Spain and Belgium have got themselves rubbed out of the qualifying process for fielding unqualified players during the Rugby Europe Championship.
Romania and Spain are in the process of appealing, but as it stands Russia take Romania's place in the World Cup and Germany replace Spain in the qualifying process.
Given that Russia routinely beat Hong Kong in the annual Cup of Nations at King's Park, that's three teams ahead of Hong Kong in the pecking order that are out of the way.
Presuming Hong Kong, who are ranked 22nd, get past the 54th-ranked Cook Islands – you could just about shut the doors to the elite rugby programme if they don't – they will face Canada and two others in the repechage.
One of those teams will come from Samoa, Germany and Portugal – the 29th-ranked Germans play Portugal, ranked 23rd, on June 16 for the right to play Samoa.
'Now for the two most important games in Hong Kong rugby history': Classy win over South Korea edges Leigh Jones' men one step closer to 2019 World Cup
Provided the 16th-ranked Samoans get the job done and grab a spot in Japan, the losing team, which the rankings suggest could be Portugal, will slide into the repechage.
That just leaves a team from Africa: Kenya, Morocco, Namibia, Tunisia, Uganda and Zimbabwe are competing in the Africa Gold Cup from mid-June, with the winner off to drink sake and the runner-up Hong Kong's final opponent.
Yiu Kam Shing comes off his wing looking for work and gets busy scoring Hong Kong's third try against Korea in his 44th international! #ARC2018 @rugbyworldcup pic.twitter.com/7Qs4fUdwQI
— Asia Rugby (@asiarugby) June 3, 2018
Namibia shape as a likely winner so it could well be Kenya joining Hong Kong, Portugal and Canada.
Hong Kong trying not to 'wander' as huge year of World Cup qualifying kicks off in Asia Rugby Championship
Hong Kong have beaten Kenya in their last two outings so will be confident of doing so again and should be able to more than hold their own against Portugal, which just leaves us with Canada, who have played in every World Cup.
Quite the stumbling block, but even they are doubting themselves after recently increasing fees for youth players to raise an extra C$450,000 [HK$2.73 million] in emergency funding in a last-gasp effort to the get their team over the line.
Not helping Hong Kong's cause is that Canada have a match against Scotland this weekend, giving an indication of how highly they are still regarded by World Rugby.
But the truth is, no one expected Bradbury to win gold and he did and it seems Hong Kong's path to the Land of the Rising Sun is opening up in similar fashion.
When you add in the clinical fashion with which they dispatched South Korea last weekend and the confidence building in the playing group, Hong Kong featuring in a World Cup certainly doesn't sound as outlandish as it has in years past.
You are signed up. We think you'd also like