Jaywalking in Hong Kong: pedestrians have ignored little green man for 50 years, so is it time for a new tactic?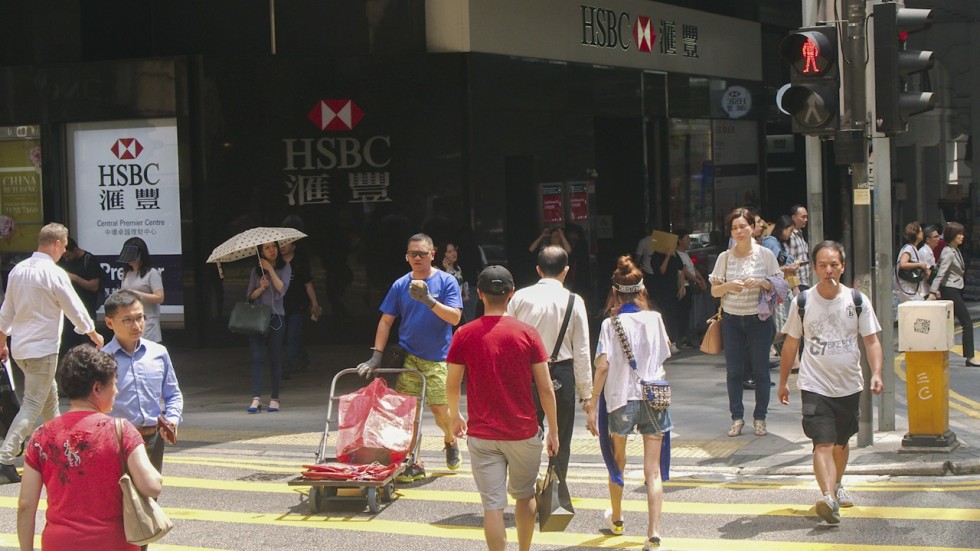 This month on June 8, a small man, with whom we are all familiar and whose goal in life is to keep us safe, turns 50.
He is the little green man, the signal added to traffic lights across Hong Kong by the now-defunct public works department as a measure to improve pedestrian road safety.
But despite his appearance at junctions around the city, pedestrian safety remains a major concern, with jaywalking as popular as ever.
According to police figures, pedestrian-related offences for the first three months of the year ending March 31 show that 4,372 pedestrians were prosecuted for offences, the vast majority for jaywalking. That compares with 2017 figures that show 18,229 enforcement actions were taken, down from 21,398 in 2016.
Walk along any busy Hong Kong street and it is obvious that many people ignore that the green man signal exists or, at best, regard it as informal advice about road-crossing conditions – despite campaigns by the city's police department to combat the problem.
At the end of 2016, the police launched a five-day operation against jaywalking and other offences in a move aimed at reducing traffic accidents involving pedestrians, especially senior citizens and students. A similar campaign was launched in July 2017.
But still people choose to flout the rules, despite jaywalking offences incurring hefty fines (under the Road Traffic (Traffic Control) Regulations, pedestrians who cross a road without regard to the traffic light signal is liable to a fine of HK$2,000).
With increased surveillance and video use, more examples of pedestrian incidents such as jaywalking are surfacing online. In April, on Garden Road in Central – ironically the spot where the first green man was installed – a traffic accident was captured on video showing a family of three, thought to be jaywalking, mowed down by a car. They received hospital treatment for minor injuries. The video went viral.
Later that same month a man suspected of jaywalking was run over and killed by a taxi on busy Connaught Road Central.
But still people jaywalk.
According to the police, in 2017, out of the 108 people killed in traffic accidents, 64 were pedestrians. Of the 64 pedestrians killed, 37 of them (58 per cent) were aged 65 or older.
"I'm a frequent jaywalker," confesses Sarah (family name withheld) as she casually does just that at the pedestrian crossing at the intersection of Queen's Road Central and Wyndham Street.
"I've been doing it for about 12 years and not once have I been stopped," she adds. "If I got stopped I would just tell the police I was a tourist."
This junction is a hotspot for jaywalkers, and to see how many people abide by the rules, an experiment was done on a recent sweltering day. With congestion causing traffic to stop-start, only about 30 per cent of people approaching the junction waited for the green man.
The biggest group of jaywalkers could be termed the "early starters". This group initially wait compliantly at the kerb, but once it is apparent that the traffic has stopped at a red signal, they launch themselves across the road, a few seconds ahead of the green man illuminating. Seconds count in busy Hong Kong, but many don't bother to wait at all.
Some of the worst offenders are well-dressed young businesswomen such as Sarah, who seem unwilling to break their stride as they glide elegantly over the busy road, apparently oblivious not just to the green man but also the traffic conditions.
Another woman spotted jaywalking claims to have no knowledge of local laws.
"There were no cars, so I crossed," she says indignantly in a heavy French accent, when asked why she crossed the junction while the red man was glowing.
The woman, who gives her name as Jessica, claims that despite living in Hong Kong for three years, she had no idea that defying the green man was a criminal offence.
Delivery personnel pushing trolleys routinely defy the signals. Older men of retirement age also seem incapable of stopping and waiting for the green man to guide them safely over the road, preferring instead to shuffle across the junction defiantly, without looking in either direction.
One elderly man, who declined to give his name, looks confused when questioned about his illegal behaviour, saying he did not see the signal despite walking almost directly underneath it.
There also exists a small group of "dashers" – mostly young men, they wait initially by the kerb but appear to have an internal stopwatch which means after a set interval they lurch into the road, usually at a jogging pace, regardless of oncoming traffic. These dashers often provoke a horn blast from furious taxi drivers.
Excuses provided by jaywalkers when questioned by the Post are many and varied, with many displaying a casual and even flippant attitude – a stark contrast to the viewpoint of the police.
"Ensuring public safety is one of the key responsibilities for the police," says a police spokesman.
"Public safety, including road safety, is one of the commissioner's operational priorities, and since the biggest group of road casualties are pedestrians, the police take jaywalking seriously."
Not surprisingly, some are advocating that Hong Kong follow China's lead and introduce what seem as draconian measures to punish jaywalkers.
On April 23, Shenzhen launched an electronic police force: cameras with artificial intelligence which can instantly identify jaywalkers. This approach means offenders can be detected using facial recognition technology and fined by police via WeChat, China's biggest social media network with around one billion users.
Earlier this year, it was reported by China media that traffic police in Daye city, Hubei province, went so far as to install water-spraying equipment near a pedestrian crossing in a bid to deter jaywalkers. Yellow posts equipped with lasers and motion-sensors were installed on kerbs, and offenders were sprayed with a jet of cold water if they crossed illegally.
Other measures include public shaming. In April, Beijing installed its first digital hoarding at a road crossing in Tongzhou district. Equipped with motion-sensing cameras and loudspeakers, it instantly notifies pedestrians that they are jaywalking, while showing footage of offenders ignoring the road safety rules.
A Beijing police officer told local media that older people jaywalk the most, as they do not pay attention to the screen. Reports indicate that while the electronic board is in its testing phase, more will be installed in Tongzhou soon, and people who jaywalk may face penalties.
In Hong Kong, those who jaywalk say that being a pedestrian is testing enough without more rules. Some claim roadside traffic emissions are so toxic that waiting for the green man means risking respiratory failure. Some say traffic is often stationery, so the danger is minimal, while others say it is too hot to stand around.
According to the police spokesperson, the police have adopted a "three-pronged approach towards road safety, which includes engineering (of road features in conjunction with other government departments), education, which is addressed through the Road Safety Council, and enforcement".
As part of that education effort, the police department has organised "various activities for the young and old to inform them of the dangers of jaywalking and other aspects of road safety and also distribute leaflets to the public at traffic accident black spots".
They added: "Besides, enforcement is also required when people jaywalk – all the police efforts are directed at reducing the number of traffic accident casualties."
For the police, prosecution is still a necessary step, despite it being 50 years since the green man was introduced to Hong Kong.
"The message the police would like to convey to the public is that jaywalking is very dangerous, as reflected in the traffic accident statistics, and that in addition to road design [engineering] and education, prosecution is a necessary part of our efforts to reduce pedestrian casualties."
You are signed up. We think you'd also like