Five most stylish World Cup soccer stars: Neymar and Ronaldo score on the fashion front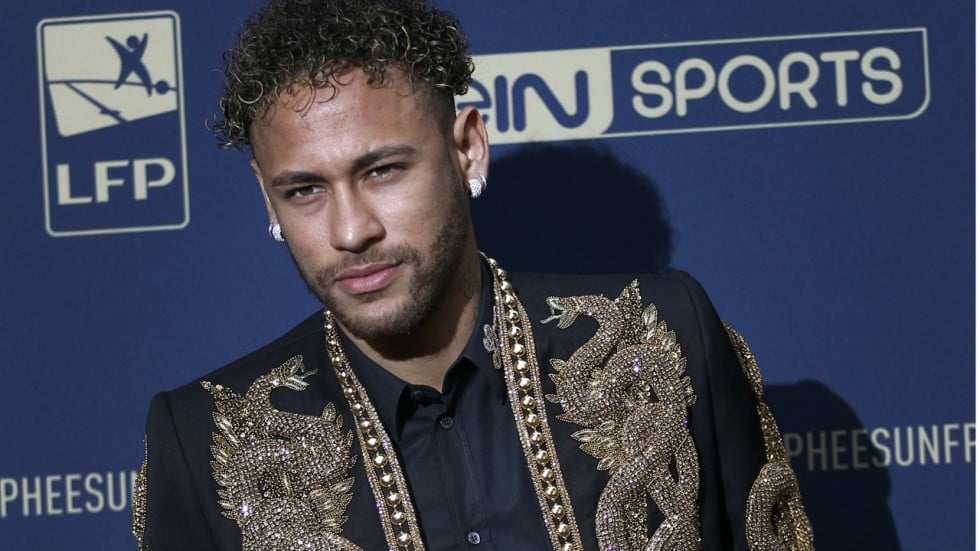 With the World Cup a matter of days away, we are being bombarded with all things soccer-related, no matter how tenuous. And there's absolutely nothing wrong with that (unless you hate soccer, of course).
Soccer and fashion were two things that were once at odds, but thanks to the likes of England star David Beckham and Japan's dynamo midfielder Hidetoshi Nakata, they are now much more simpatico.
As the opening match in Moscow creeps ever closer, we take a look at five stylish players to look out for. These guys may not end up winning the ultimate prize on the pitch, but you can bet they'll be looking like champions off it.
Sadly, we didn't include Spanish right back and fashion follower Hector Bellerin, as poor Hector didn't make Spain's World Cup squad, while menswear aficionados around the globe will be softly weeping that Italy didn't even qualify.
1. Neymar, Brazil
Of course we have to start with Neymar. Messi might be the best player in the world, and Cristiano Ronaldo the most vain, but of all the players at this World Cup, Neymar is peerless when it comes to fashion.
As with his playing style, Neymar isn't afraid of making bold and audacious choices when it comes to clothes. The Paris Saint-Germain star has a weakness for Balmain and Louis Vuitton. Expect him to make headlines in the fashion press as well as the sports pages this summer.
2. Mesut Özil, Germany
The midfield maestro, who plays his club soccer for Arsenal, is a big fan of street wear and has his own fashion label, conveniently named after himself.
"Fashion is my passion. With my own fashion collection, I'll bring my favourite style to the streets," says Mesut on his website. A casual glance at his social media shows Ozil has a fondness for Kanye West's Yeezy label, Off-White and soccer players' favourite Balmain.
3. Keisuke Honda, Japan
Following in the footsteps of fashion aficionado Nakata was always a tall order, but Honda has done himself proud over the years with his bleached hair and penchant for wearing two wristwatches.
Favouring tailored Italian suits and more often than not sporting sunglasses, Honda's style is the opposite of the "look at me" style most modern footballers are guilty of.
4. Cristiano Ronaldo, Portugal
CR7 is pushing 33 and this might be his last World Cup, so expect the living legend to bust a lung to win the only trophy missing from his collection. Off the pitch, Cristiano, never shy of attention, will be trying to peddle his signature denim collection, underwear, fragrance and all manner of other things that bear his name.
His personal style, however, is a little more in the luxe category, with loud and brash brands Gucci and Philipp Plein among his favourites.
5. Paul Pogba, France
For Pogba, the World Cup will either be a huge success or a crippling failure; there's no middle ground for the Manchester United midfielder, who is all about extremes. From his ever changing haircuts (expect a new one for every game) to his on-pitch dabbing, Pogba is the ultimate show-off.
Away from soccer, Pogba is another Balmain devotee, although he is fond of Givenchy and Balenciaga too.
You are signed up. We think you'd also like