Making a point: Young fencer Ryan Choi foils opponent to clinch last spot on Hong Kong squad for Asian Games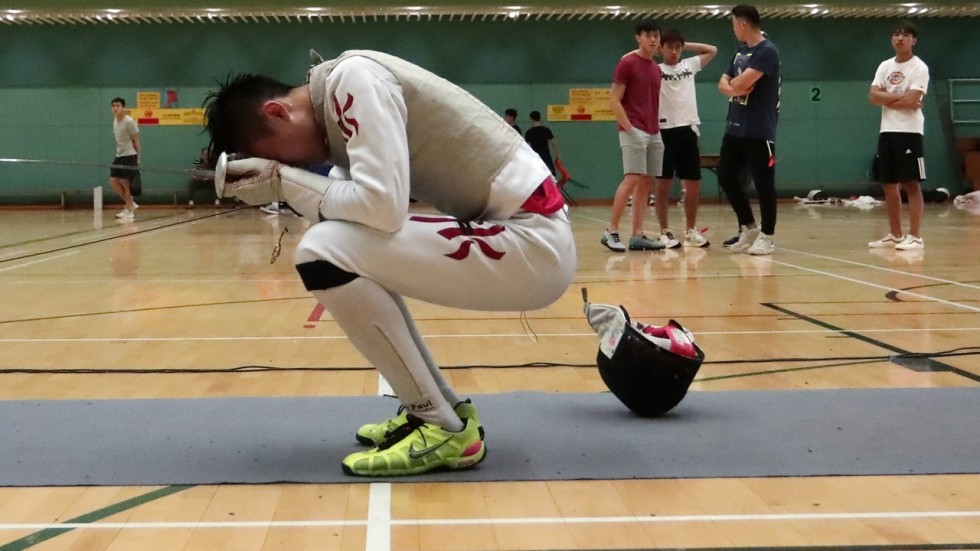 Youngster Ryan Choi Chun-yin clinched the last spot for the men's foil team as Hong Kong set their sights on winning gold at the Asian Games in September.
The 20-year-old overcame rival Cheung Siu-lun, who represented Hong Kong at the last two Asian Games, in the final of the President Cup at Hong Kong Park Sports Centre on Sunday to earn his maiden campaign for the region's biggest multi-sport games.
Both fencers were levelled in terms of ranking points for the fourth spot of the team before the tournament and Choi, who scored a 15-9 victory over his opponent, will now be able to join Cheung Ka-long, Nicholas Choi and Yeung Chi-ka for the team event in Jakarta.
Top fencer Cheung and Nicholas Choi, the world number 11 and world number 20 respectively, will also be representing Hong Kong in the individual foil on the basis of their excellent individual ranking.
"I didn't have much sleep last night because this tournament was so important to me," said a relieved Ryan Choi, who won team gold and an individual silver at the last Youth Olympics in Nanjing four years ago.
Fencers Ryan Choi and Albert Chien strike Asian team gold for Hong Kong
"It's a massive win as I needed to work my way through from the group stage to the knockout stage before reaching the final which so happened to be against Cheung for the final team spot.
"Even if I failed to make the Jakarta Games, I would still have plenty of chances because of my age, but the Asian Games is held every four years and no one knows what will happen in future."
Hong Kong has never won a fencing gold medal at the Asian Games with its best achievement being two individual silvers at the Guangzhou Games in 2010 but the powerful local foil team carry the biggest of making that breakthrough.
'This is only the beginning': world junior fencing champion Kaylin Hsieh sounds early warning
"We have the quality of mounting a serious challenge for gold," said Choi. "Our track record this season is very impressive, losing by one point to South Korea and five points to heavyweights Italy in the World Cup series. And the four-team members have been working very well as a unit which certainly boost our confidence for Indonesia."
Losing finalist Cheung was not too disappointed with the outcome and promised to help the team sharpen up their skills for Jakarta.
"There is always the day when you need to come down," said Cheung, who turns 33 next month. "Ryan did a good job winning his place on the team. He deserved it.
"I have gained a lot of international exposure over the years, including my silver medal at the 2010 Guangzhou Asian Games. I will pass my experience on to this young team hoping to help them make the breakthrough."
You are signed up. We think you'd also like