Big Brother surveillance? How video cameras can make cities safer and contribute to higher economic growth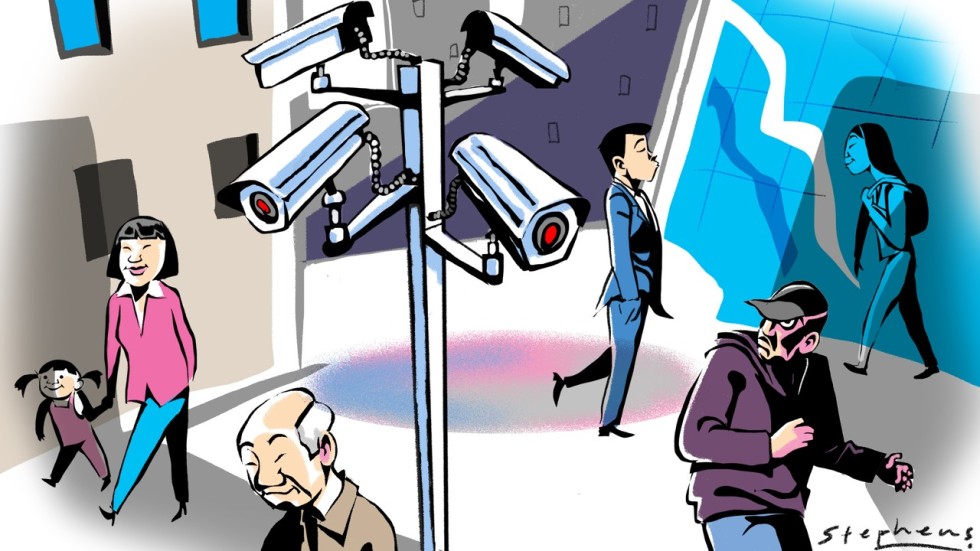 Last month, public safety experts from 40 countries convened in Shenzhen to discuss ways of using information communications technology to make cities run more safely.
While technology has been making cities safer since traffic lights were automated in 1922, the concept of "safe cities" has recently come under fire from those who say the growing presence of video cameras is just an excuse for Orwellian surveillance.
Yet video cameras and other public safety technology support local economies and improve quality of life for residents. Cities should think hard before giving up these benefits.
Chinese metro's Ultra HD cameras screen passengers' every move
Cities are engines of growth. They account for 80 per cent of global gross domestic product and make more efficient use of infrastructure and services than suburban or rural areas. They're also better at using human and physical capital, creating more output per unit of GDP, patents, or research and development spending.
But dangerous conditions can stunt that growth. Violent crime in particular depresses property values and chokes off local tax revenue, leaving less money available for public services. It also shrinks the discretionary income of businesses and households by forcing them to spend more on security. One study by the Inter-American Development Bank showed that violent crime costs Latin American cities US$261 billion a year, or about 3 per cent of the region's GDP.
Just as residents don't want to live in a dangerous city, tourists don't want to visit one. In Kenya, for example, tourism is the second-largest source of foreign exchange. Several years ago, Nairobi and Mombasa, the country's two largest cities, saw tourist revenue fall steeply due to an uptick in crime.
In response, the country's biggest mobile network operator, Safaricom (in partnership with Huawei Technologies), installed technology that tied together police, fire, public transport and health care agencies. The system eliminated the information silos that had kept different agencies from collaborating, and gave 18,000 Kenyan police better tools for sharing information. In the 12 months after the solution was installed, crime in Nairobi and Mombasa fell by 46 per cent, according to the Kenya Police Service, and tourism picked up.
How big data is tackling Hong Kong's illegal dumping problem
Hong Kong's MTR says no plans yet for Ultra HD surveillance cameras
Safe city solutions can help prevent crimes or catch the criminals who have committed them. Like extra officers on the street, cameras have been shown to deter minor but common infractions such as vandalism and shoplifting. They can also recognise suspicious behaviour patterns, such as someone approaching a school through an unauthorised entrance or deliberately hiding his face while passing a camera.
So-called convoy analysis techniques can determine when seemingly unrelated vehicles in different locations are actually part of a team. All of these inputs can be sent in real time to a control centre and even officers directly, enabling authorities to act quicker if necessary.
Cameras also help authorities respond more effectively to incidents in progress. During an earthquake, flood or fire, cameras gives first responders a unified, real-time snapshot of citywide operations, so that each service has the same information at the same time.
Traditionally, each service would respond with the information they had, usually gleaned from an emergency phone call. Collective understanding of the situation would grow as personnel got to the scene and reported what they found, but unless all the different services occupied a single control room, they only knew what their respective staff told them. Information from other agencies might not filter back for hours, or days.
Newer technology shows dispatchers more information in a richer format – usually including video and GPS, rather than just text, allowing dispatchers to better control and direct resources as needed.
Malaysian police are using Chinese AI to catch suspects
CCTV in HK taxis is a gross invasion of privacy
Cameras can also be immensely helpful in catching perpetrators after crimes have taken place – especially with cameras from heterogeneous systems connected to a private secured cloud. Video can be analysed to extract metadata such as licence plate numbers, which can be checked against other data sources. Authorities looking for a late-model red BMW or a man with a blue backpack, for example, can use video analytics to zero-in on such images far more quickly than they could by scrolling through hours of footage.
Facial recognition technology helps as well. For example, in Shenzhen, a young child was kidnapped by a woman claiming to be the child's aunt. Within hours, a security camera identified the woman and the child boarding a train for the city of Wuhan, about 1,000km to the north. Police were waiting when they arrived. The child had no idea that anything untoward had happened.
'Forget the Facebook leak': China is mining data directly from workers' brains
Singapore's crime rate is so low that many shops don't even lock up
Privacy advocates worry that video will be made widely available and kept forever. It won't. Most countries have privacy laws, and while they vary by region, they all work the same way.
When video or other data is captured and stored, only a tiny fraction of it is ever used as evidence in a criminal proceeding. The rest is discarded – within 30 days, in most countries. During this period, a limited number of authorised personnel can access the data. But most security video is disposed of without a human ever seeing it.
No one likes the idea of being watched. But most cameras are looking for patterns rather than people. Deployed correctly, security cameras can get buy-in from citizens. Singapore's PolCam (police cam) network has helped solve more than 1,000 cases since 2012, a track record that has helped it achieve "a high level of public acceptance", according to the Singaporean Prime Minister's Office.
To realise their tremendous economic potential, the world's cities must first be made safe. Given their growing populations and complexity, they need all the help they can get. Smart video cameras and other technologies provide it.
Koh Hong-Eng is the global chief public safety scientist at Huawei Technologies Company, Ltd
You are signed up. We think you'd also like