How to run marathons faster: run more, do strength training, lose weight before race, ultrarunners teach marathon debutante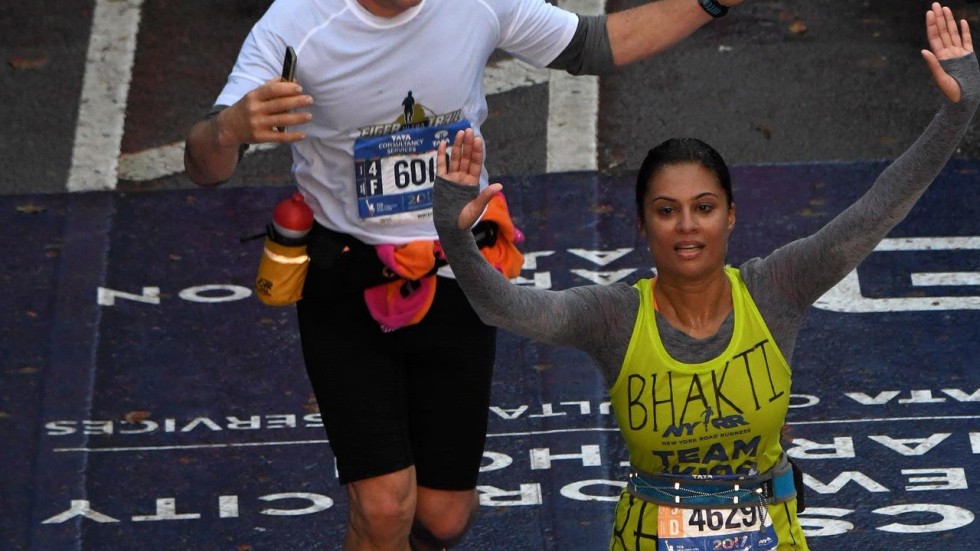 Having run eight half-marathons with a personal best of one hour and 57 minutes, I ran my first marathon in November, in four hours and 45 minutes, aged 45. My times have been close to pre-race predictions based on my training. I always felt, though, that I could do better. But how?
Training harder seemed like an obvious answer, but I had found my pre-marathon training to be quite difficult. I had zealously followed a recommended programme, running three to four times a week, mixing long runs with speed work and tempo runs, and complementing this with cross-training, yoga and stretching. The thought of notching up the speeds or increasing the weekly mileage made me cringe.
To learn what other amateur runners who do clock great times do differently, I visited Joint Dynamics, a gym and sports clinic that works with elite runners in Hong Kong. I described my frustrations to co-owner and senior athletic trainer David Jacquier, who then put me through a comprehensive physical evaluation.
A machine called the Bod Pod measured my body mass index, body fat and metabolic rates. To evaluate my strength (muscles) and mobility (joints), he had me do squats, lunges, crawls and twists. The results were illuminating.
Even though I don't look it, I have a high percentage of body fat and a relatively low metabolic rate. Jacquier also identified an imbalance in my body: my right side, particularly my hip, is weaker than the left. This imbalance causes my right hip to pop out when I run, putting pressure on my right iliotibial band, which then flares up.
Jacquier recommended adding strength training to my regimen to help build muscle and reduce body fat. I have started weekly sessions, focused on increasing my hip strength and body stability through targeted exercises. And I will restart running only after a few months of this training. While I feel stronger and lighter, it is early days and I won't know the results until I start running again.
I separately met up with elite amateur runners Charlotte Taquet and Brian McFlynn who train together in group strength-training sessions at Joint Dynamics, hoping to learn some of their training secrets and what helped them run faster.
Taquet, 31, moved to Hong Kong from France four years ago and works as a brand protection manager at Adidas. "I started trail running as an exercise and just loved being out in the open. I feel like I see the real Hong Kong on the trails," she says.
She ran her first race in 2014 and has since competed in three local 100km events: the Vibram 2016 and 2018, and the North Face 2016. She placed in the top 10 in the North Face. She won the Mountain Range Race and has been runner-up in the MSIG Lantau and King of the Hills (KOTH) half-marathon Hong Kong and Sai Kung races.
McFlynn came to Hong Kong three years ago and works as a primary school literacy coordinator. The 28-year-old started running in 2014, when he trained for the London Marathon. He finished in three hours and five minutes. He has since won several local races, including Moontrekker, a 43km race over the hills of Lantau run at night, the TransNT, the 9 Dragons 50km and Taiwan's Formosa Trail 65km.
The pair are much younger than I am, and have athletic backgrounds, giving them a clear advantage. Surely, though, they had some advice to help me improve my performance? "Run more," is the first thing they say. Not surprisingly, there are no short cuts and the best way to get the body used to running is to run more.
"Running more does not necessarily mean running harder or further. It's time on your feet and it's good to vary the intensity and the speed," McFlynn says.
"Increasing mileage gets you out of your comfort zone," Taquet says.
Surely more running increases the risk of injuries? It does, they say, and that is where strength training plays a key role.
"I had terrible knee pain during the Vibram 100k race in 2016, which was a wake-up call for me to work on strength and mobility," Taquet said.
"The key to helping runners is to ensure that they can repeatedly put in the big miles week after week, and so durability is vital," Jacquier says. "If a runner is significantly weaker or less mobile on one side of the body than the other, it will cause a bias that greatly increases injury risk."
He notes that Taquet trained individually with him for six months in addition to joining the group session. The goal was to build strength and improve efficiency. Squats and lunges strengthened her legs and glutes, scapula exercises strengthened her back, and hip mobility exercises improved her flexibility and efficiency, he said.
"Brian was very immobile for someone with natural speed – he couldn't touch his toes, was not able to get hip extension and his ankles didn't have much range. We spent a lot of time increasing his stride length by doing drills that focused on stretching and strengthening the ankles and the hips."
The runners shared other valuable tips. "To give myself confidence, I run the trail before the race, to get an idea of the elevation and toughness of the course. The familiarity with the terrain helps a lot, especially towards the end of the race when you are running low on energy," McFlynn said.
"Losing weight before the race is critical. Leading up to the race, I work towards losing two to three kilograms … It makes me feel lighter running up the hills."
For Taquet, running a race is more a mental exercise than physical.
"I always tell myself – never give up," she says. She learned the martial art of judo in Paris for 10 years and believes that has given her focus, discipline and mental strength.
"Running is a lonely sport. Training as part of a team gives me a sense of camaraderie. You meet people with similar interests and you can bounce ideas and strategies off each other."
The endless miles of runs, day in, day out, the hours of strength and mobility training, the physiotherapy sessions – all take a tremendous amount of effort, energy and time, especially for these runners who have full-time jobs. So what makes all of this worth it?
"There is only one thing that matters in the end, the love of running," Taquet says.
McFlynn provides a philosophical response: "Running is similar to life. You have to drive yourself to overcome the obstacles. But then you find your inner strength and realise you're capable of so much more than you thought. But you would never know that until you tried."
You are signed up. We think you'd also like