Best roast goose in Hong Kong just a memory now Yat Lok closed – Tai Po restaurant's version was almost flawless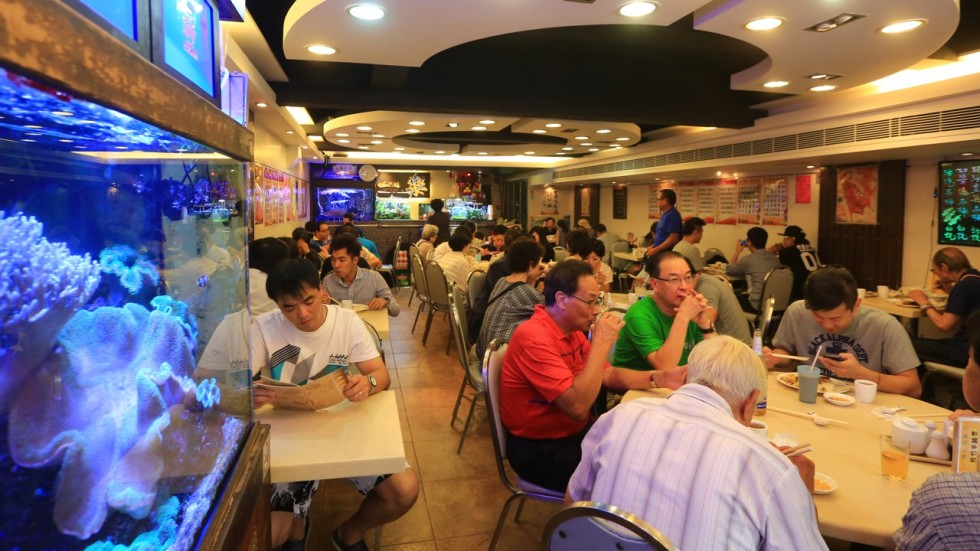 When we arrived at Yat Lok Barbecue Restaurant in Tai Po Market, the shutters were down. It was supposed to open in a few minutes but it seemed like no one was inside. This was four years ago, when the Post was on a mission to find the best roast goose in Hong Kong, and Yat Lok was definitely on our list. We had an appointment with the chef-owner, Chu Kin-wah.
Around 20 minutes after the shop's supposed opening time, the roller shutters came up and Chu beckoned us inside. The decor for the roast meat place was strange – it looked more like a seafood restaurant, with several fish tanks around the room and screens showing sea creatures, with intermittent clips of an old episode of Travel Channel show No Reservations with Anthony Bourdain sampling roast goose at the restaurant.
Meanwhile, in the kitchen Chu was busy getting ready for lunch service. He explained that one of his staff was ill so he was extra busy these days, and wasn't pleased to have to entertain reporters who wanted to know how he made his roast goose.
Nevertheless he patiently explained how his father didn't start out as a restaurateur, but was a Chinese opera singer. But with mouths to feed at home, he eventually gave it up and dabbled in a series of businesses before finally settling on roasting geese.
The original Yat Lok opened in Fanling, a town to the north of Tai Po, in the northern part of Hong Kong's New Territories, in 1957. In 1976 Chu's father moved the restaurant to Tai Po.
In the restaurant's latter days, Chu insisted on doing everything himself because he wanted to keep up standards he thought his employees could not replicate.
That meant long hours for Chu, by then in his early 60s, which is probably why he finally pulled down the shutters for good last month, to the shock of loyal diners.
On what turned out to be my one and only visit to Yat Lok, the food was memorable. When we bit into the roast goose, it was practically flawless – the meat was tender and juicy, the skin crispy and not too fatty underneath. It was so addictive that three of us polished off the half portion in no time, accompanied by bowls of thick rice noodles.
Although the Tai Po restaurant has closed, Chu's younger brother has a smaller outlet in the city's Central district that also has long lines of customers outside. Some roast goose connoisseurs believe it's not as good as the Tai Po restaurant was, but there isn't much choice now.
For the record, the Tai Po restaurant was the hands-down winner of the Post tasting team's quest for the best roast goose in Hong Kong.
Yat Lok, G/F, 34-38 Stanley Street, Central. Tel: 2524 3882
You are signed up. We think you'd also like