Why rich Hong Kong won't pay HK$2 to ensure your tax return is filed on time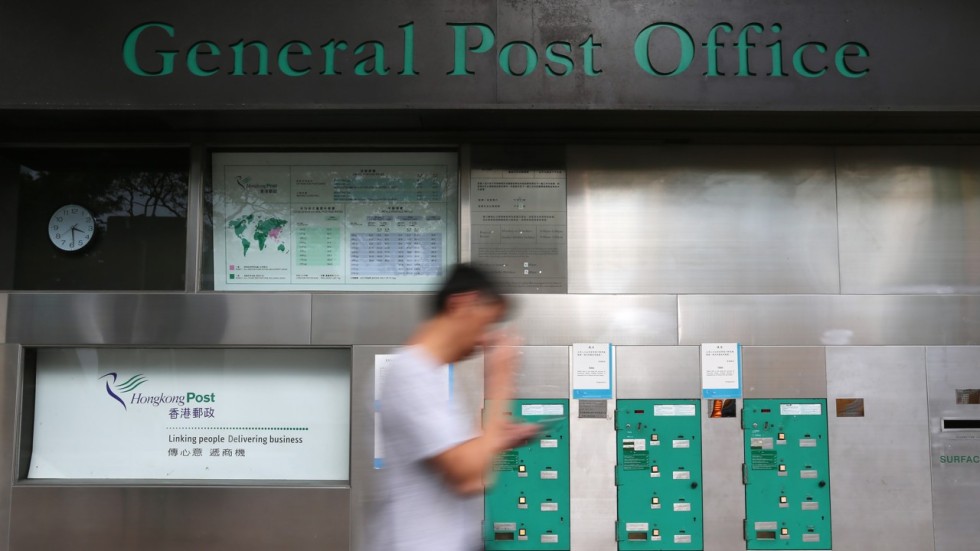 How stingy can a government be? Hong Kong has huge annual budget surpluses, runs the post office and still wants people to pay postage for mailing tax returns. Worse, Hongkong Post has issued a warning that if the 30-cent increase in postage that took effect on January 1 is not reflected by a HK$2 (US$0.25) stamp and there is no return address on the envelope, the letter will be destroyed in 14 working days.
The forgetful sender will be none the wiser until the Inland Revenue Department gets in touch to advise of a no-show and, in all likelihood, prosecution and a fine of HK$10,000.
This is what is known by officials in the slogan-driven language of our times as a "win-win". From the government's perspective, it's about each of its scores of departments and agencies being cost-effective. The post office's increase in postage was to offset escalating operating costs brought about by inflation and the competition from commercial delivery services. From day one of the rise, it has made clear that anyone not paying attention to the increase and forgetting to include a return address on their letters would have their errant correspondence fall victim to paper shredders.
It's true that the postal delivery industry isn't what it used to be. Electronic communications have put paid to revenue from personal letters and cards. But for all the trying times, Hongkong Post still turns an operating profit; in the 2016/17 financial year, that amounted to HK$153 million.
Hong Kong government's problem: it has 'too much money'
But we also have to keep in mind that Hongkong Post is part of the government behemoth, which last financial year ran a budget surplus of HK$138 billion. Most of the largesse was due to stamp duty, the stock market and land sales, but contributions from taxpayers, totalling HK$63.6 billion, also helped.
There were 1.89 million taxpayers in 2016-17 – and assuming each of them posted in their returns and the post office paid, the "loss" would be HK$3.78 million.
Identifying tax returns wouldn't be difficult for post handlers; they're in the green envelope the Inland Revenue Department provides when it sends out tax forms and are addressed to that government agency. Given how much it rakes in each year, it could easily help out the post office by paying for the postage on the letters.
The number of people filing their returns electronically is rising, so the amounts involved are lower than HK$3.78 million. But there's an obvious hitch to so simple and magnanimous a gesture: Hong Kong government departments and agencies are famous for not cooperating with one another, despite their often overlapping responsibilities.
White elephants? 8 Hong Kong projects that left people asking why
So, if the tax office making a deal with the post office is too difficult to organise, another way of coming up with the funds could be from stopping government financial waste. An example that comes to mind is the HK$850,000 art installation titled "Safe Island", on a traffic island on the corner of Hing Ning and Hing Fong roads in Kwai Fong.
Erected with funding from the Development Bureau to beautify city streets, as part of celebrations marking the 20th anniversary of the establishment of the Hong Kong special administrative region, it has been vilified by motorists and pedestrians alike. Drivers say it blocks their view of the intersection and passers-by say it reminds them not of the idyllic scene it is meant to represent, but ancient burial tombs on a hillside.
The bureau has taken the criticism to heart and promised to have it demolished within two months, much sooner than the intended period of display of about a year.
Giant butterfly sculpture causes flap in Tsuen Wan district
The incident recalls the debacle over the HK$766,000 paid by the Tsuen Wan District Council to build a statue of a goose in Sham Tseng in honour of its famous roast goose dish.
It's not difficult to find similar projects that should never have been erected. With just a little effort, authorities could easily come up with the paltry amount necessary to ensure each and every tax return is delivered on time.
Peter Kammerer is a senior writer at the Post
You are signed up. We think you'd also like