New restaurants in Hong Kong: Dumpling County, Sai Wan Ho – cheap dumplings to die for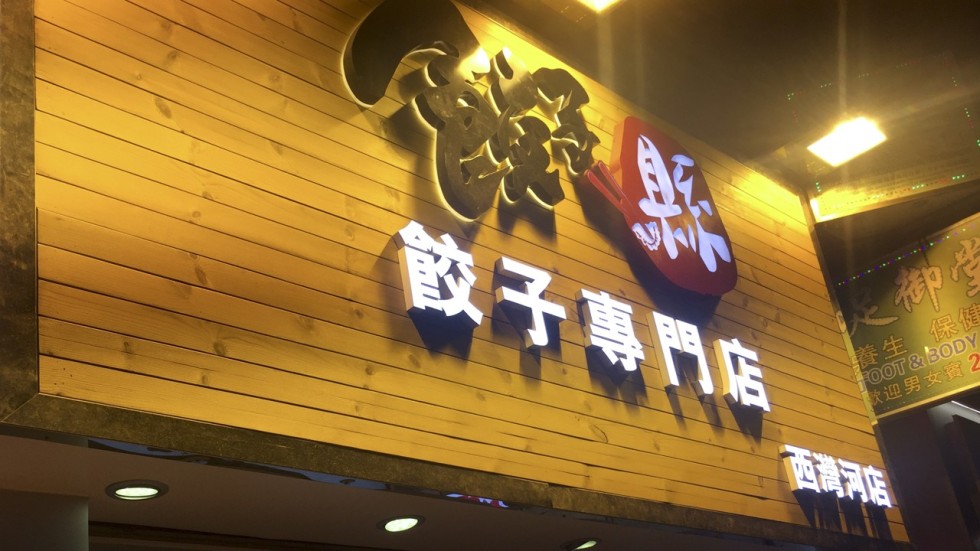 There is no English signage for Dumpling County Speciality Dumpling Store, a small, no-frills shop that – you guessed it – specialises in dumplings.
Its newest branch is located on the main road running through Sai Wan Ho, with other shops in Mong Kok, Tuen Mun and Tsuen Wan.
We found the brightly lit restaurant with its functional interior to be strangely quiet for a weekday evening, and the few staff there were largely inattentive throughout our stay.
The menu is fairly extensive, with options to order platters of dumplings and side dishes, or set meals containing a few dumplings and a side of noodles.
The meal somewhat made up for the laissez-faire service and simple decor reminiscent of a fast-food restaurant.
First we ordered the Sichuan dan dan noodles (HK$35). The portion was large and the thick, creamy soup base had a deep savouriness to it with not too much spice. While it may not have been the most authentic dan dan noodles, it was very satisfying. The noodles were also high quality, with a pleasingly springy texture.
The cold lotus root salad (HK$28) was a pleasant surprise. The slices of lotus root marinated in chilli and vinegar were crisp and refreshing without being too spicy, with generous amounts of coriander as a bonus.
The dumplings were the real highlight. We ordered one platter each of the classic pan-fried pork and chive dumplings (HK$43) and the more unusual pan-fried truffle and cheese dumplings (HK$47).
Each platter arrived containing seven huge dumplings, which would have been very filling on their own without any side dishes. The skins were slightly thicker and chewier than other dumplings and gyozas I have tried, but the fillings were also very generous.
The pork and chive dumplings were quite chive-heavy, but their strong flavour did not overwhelm the well-seasoned pork. Despite being quite hefty, they were also addictively moreish.
We were more intrigued by the cheese and truffle dumplings, which also contained pork. The strong truffle flavour was undoubtedly the star of the show, and elevated the rich, cheesy dumplings into a guilty indulgence. But we found that these dumplings became slightly too rich and greasy after a few bites, especially after seeing that they left quite a lot of oil on the plate.
Overall, our meal at Dumpling County was superb value for the generous amounts of food and drinks we received. Next time, I will return with friends and a ravenous appetite to try out some of the other dumpling flavours and regional Chinese side dishes.
If you are ever passing through Sai Wan Ho and looking for a convenient, casual dining option, you should give it a shot.
Dumpling County Speciality Dumpling Store, 106 Shau Kei Wan Road, Sai Wan Ho, tel: 2780 9990. Open: Noon-11pm.
Other good cheap eats recently reviewed:
You are signed up. We think you'd also like